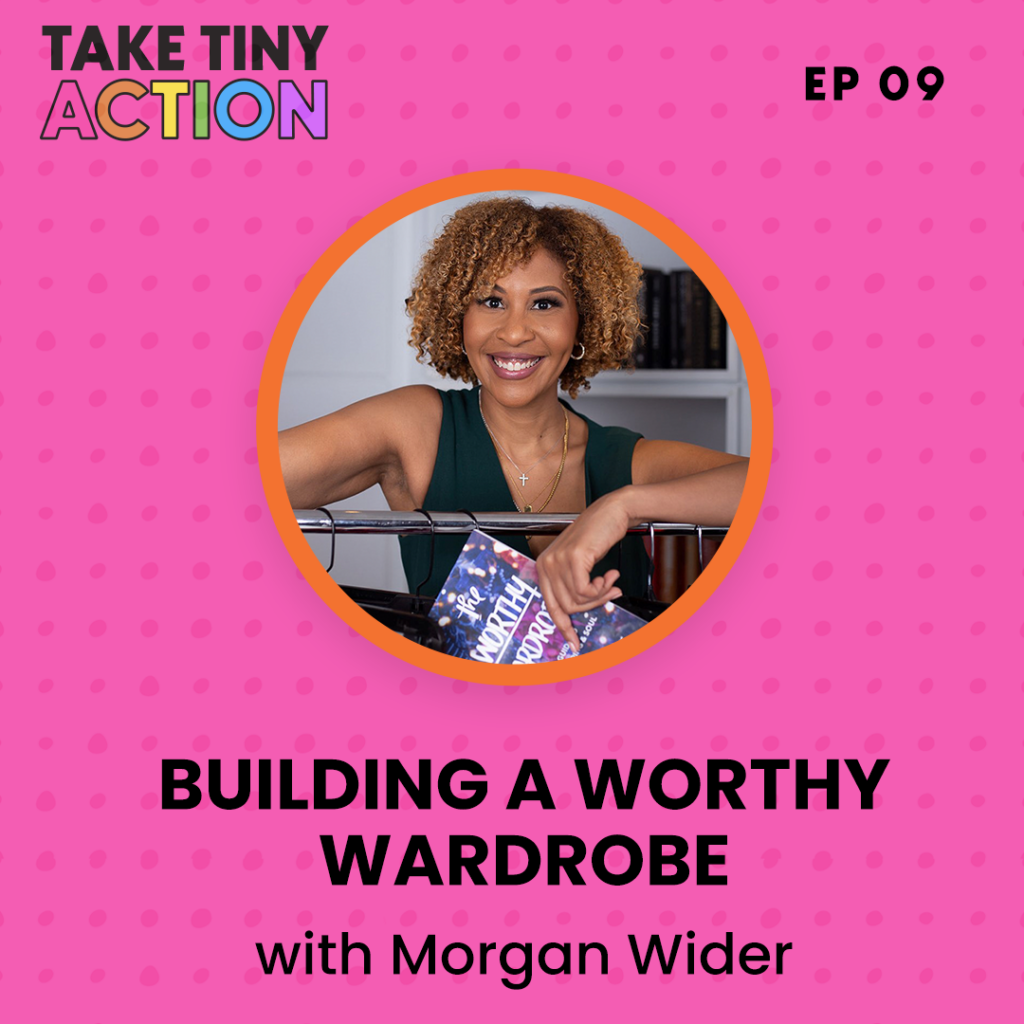 Tune into the Episode: Apple Podcasts | Spotify | Google Podcasts
---
In this episode, I have the pleasure of interviewing Morgan Wider, a wardrobe stylist and speaker who specializes in guiding executives, entrepreneurs, and college students toward building wardrobes that exude confidence and competence.
With her extensive expertise, Morgan has become a trusted authority in the field, empowering individuals to unlock their full potential through their clothing choices. She is the bestselling author of "The Worthy Wardrobe: Your Guide to Style, Shopping & Soul," a book that has transformed how people approach their personal style.
But that's not all—Morgan's influence extends beyond the pages of her book. She hosts her own podcast, "The Worthy Reveal," where she shares valuable insights and actionable advice on style, fashion, and the retail industry. Her episodes can be found on all major streaming platforms, offering listeners a chance to tap into Morgan's wisdom and expertise.
Through her unique combination of knowledge about the retail industry and her passion for fashion, Morgan helps her clients harness the power of their wardrobe choices to feel more powerful, confident, and successful in all aspects of their lives. Her guidance is about what to wear and unleashing one's inner potential and aligning their style with their authentic self.
Get ready for an enlightening conversation as Morgan joins us to discuss how building a better wardrobe can profoundly impact confidence and overall success.
---
Episode Highlights
[4:09] – The impact our clothing has on our mindset and overall presence
[6:39] – Why Morgan is passionate about personal style
[9:27] – Common misconceptions women have about clothing choices and confidence
[12:28] – A personal story about the impact of having a well-curated wardrobe
[16:58] – The key elements of a worthy wardrobe
[21:15] – Common wardrobe mistakes
[27:47] – How to make strategic improvements to your wardrobe
[30:14] – Affordable ways to upgrade your wardrobe
[35:35] – Tiny actions you can take to start building a worthy wardrobe
---
Links from the episode
How to Subscribe + Review
Want to be the first to know when new episodes are released?
Subscribe on Apple Podcasts or follow on Spotify.
Podcast reviews are the internet equivalent of high-fives—basically, the more reviews, the merrier. I'd be grateful if you left a review letting me know your favorite part of this episode.
---
Pin This 👇🏼