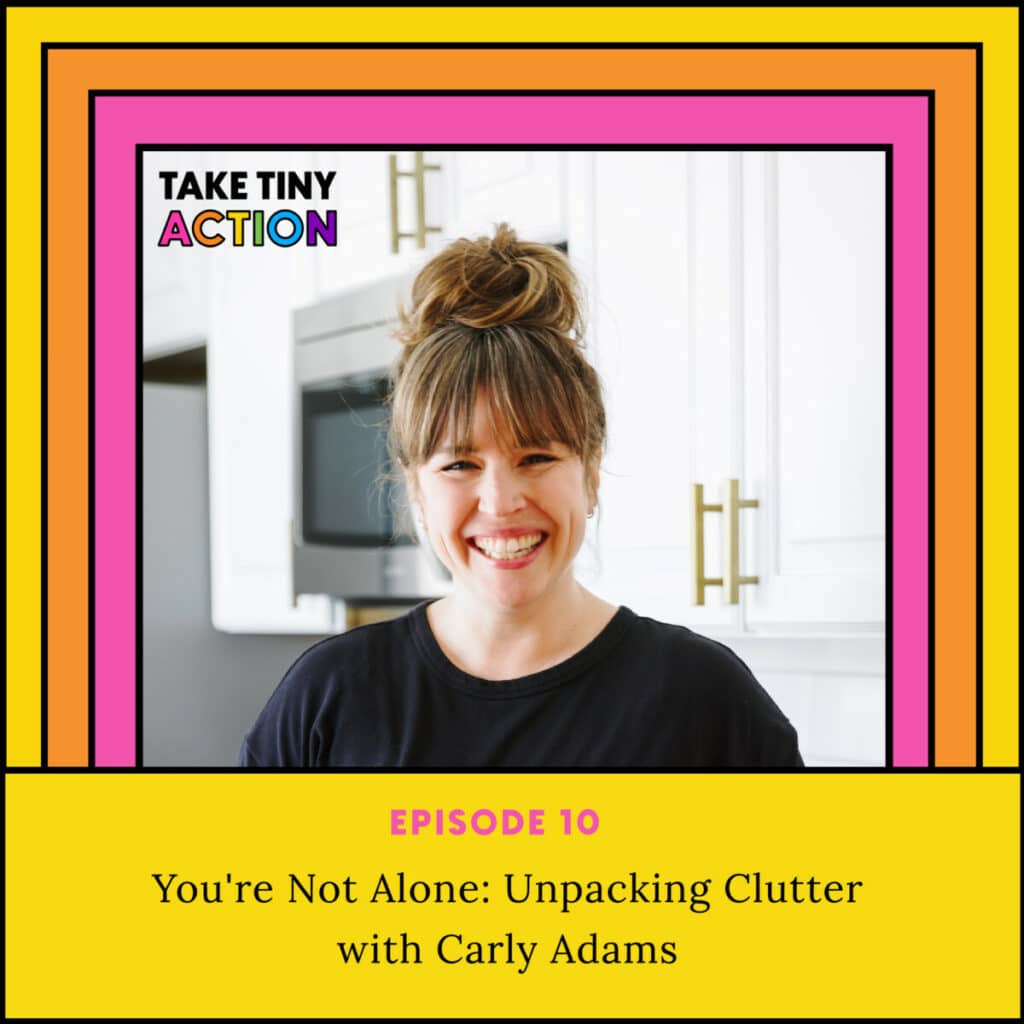 Tune into the Episode: Apple Podcasts | Spotify | Google Podcasts
---
This episode's guest shares her expertise on a topic that touches all of us in one way or another—home organization. Whether you're drowning in clutter, struggling to find a place for everything, or simply want to create a more peaceful, functional living space, this episode is for you.
Joining us is Carly Adams, the owner and brains behind Tidy Revival. Carly has transformed not just homes but lives through her personalized 1:1 work and within her exclusive community, fondly named, The Club.
What sets Carly apart is her unabashed love for organization. She describes herself as an 'organizational nerd' and channels this passion into her podcast, The Tidy Revival, where she delves deep into the emotions of decluttering and organization.
In this conversation, we're exploring an often-overlooked aspect of clutter: the sense of isolation that can come with feeling overwhelmed by our stuff. Carly is here to remind us that if you're going through it, you're definitely not alone.
---
---
Episode Highlights
2:00 – How Carly got started with home organization
4:34 – Common issues people have clutter and organization
8:40 – Why it feels isolating when we have a lot going on in our homes
16:37 – Emotional and psychological factors that contribute to clutter accumulation
20:38 – Why organization is a journey not a destination
23:52 – Striking a balance between owning items you love and not being overwhelmed
30: 27 – Create a tiny action plan with Carly
---
Links from the Episode
✨ Carly's website: Tidy Revival
✨ How To Create A Clutter-Free Home
✨ ADHD Resources for Organization
---
How to Subscribe + Review
Want to be the first to know when new episodes are released?
Subscribe on Apple Podcasts or follow on Spotify.
Podcast reviews are the internet equivalent of high-fives—basically, the more reviews, the merrier. I'd be grateful if you left a review letting me know your favorite part of this episode.
---
👇🏼Pin This For Later👇🏼