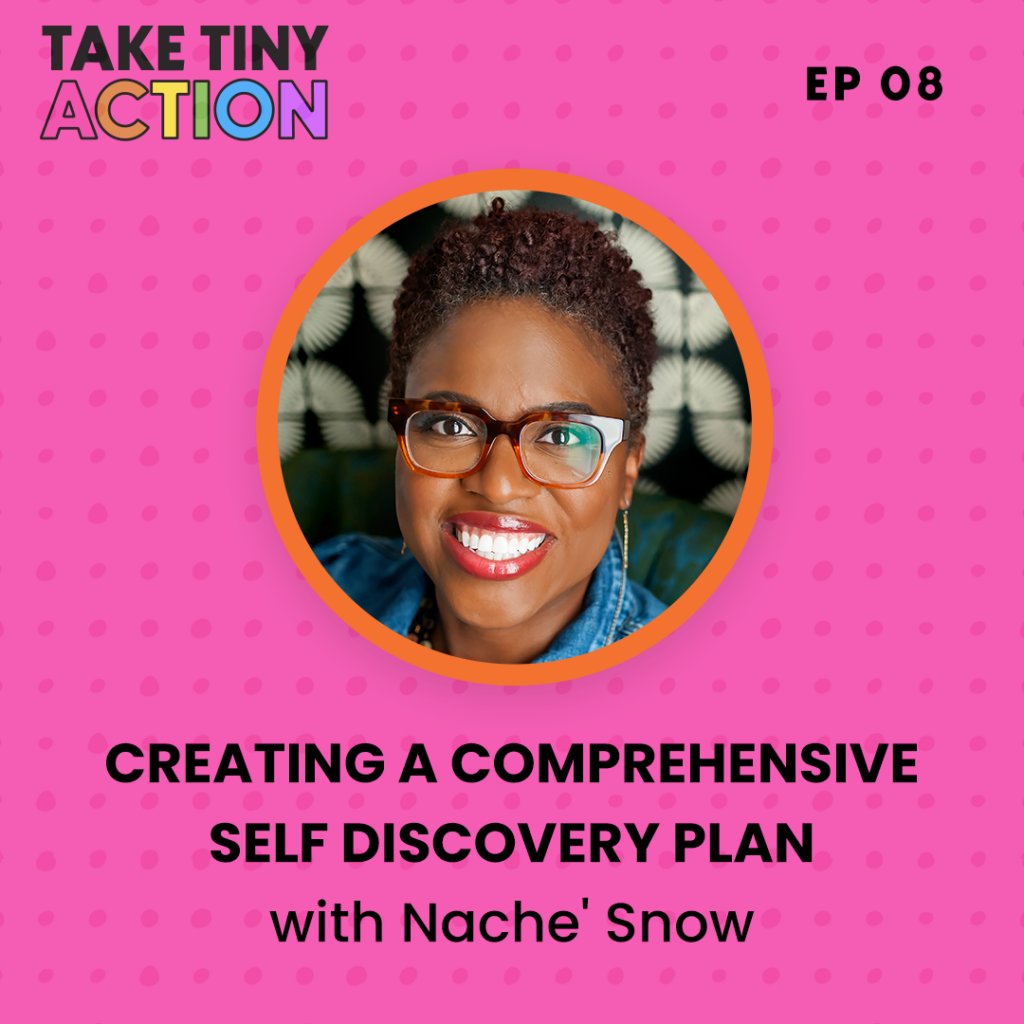 I'm thrilled to have my good friend with me on the podcast today. Nache' Snow is a force to be reckoned with—a podcaster, online educator, maker, and passionate advocate for turning dreams into reality.
Through her Life Cleanse Journal, Studio 78 podcast, and her resource-packed website, NacheSnow.com, Nache' empowers crafters, makers, and creatives to embrace their passions and embark on incredible journeys of self-discovery. With her expert advice on productivity, journaling, and running a creative business, she has captured the hearts of creatives everywhere.
Nache' is not just an inspiring voice; she's also a shining example of what it means to pursue one's passions while juggling a full-time job. Alongside her professional career, she has successfully sold her handmade goods and digital products through various mediums, embodying the creative spirit.
In this episode, we dive into the topic of creating a comprehensive self-discovery plan. We explore the key elements of a self-discovery plan, understand its significance and uncover the strategies and tools necessary to embark on a self-discovery journey.
So, whether you're an aspiring artist seeking to overcome self-doubt or a seasoned creative looking to take your craft to new heights, get ready to join Nache's vibrant world of artistic growth and self-discovery.
Episode Highlights
[3:45] – Why it's important to have a self-discovery plan
[10:03] – Step 1: Reflect on Your Past Experiences
[15:55] – Step 2: Assess Your Passions and Interests
[20:39] – Step 3: Embrace Self-Discovery
[27:10] – Step 4: Clarify Your Values and Beliefs
[30:24] – Step 5: Set Goals and Define a Vision
[35:06] – Step 6: Create a Roadmap for Growth
[37:43] – Step 7: Seek Guidance and Support
[41:23] – Step 8: Embrace Continuous Learning and Adaptation
[43:41] – Step 9: Implement, Reflect, and Adjust
[47:38] – Try this 'Tiny Action'
Resources Mentioned
✨ Don't Let Fear Have All the Fun
✨ Lovecraft Country – Season 1 Episode 7 'I Am'
How to Subscribe + Review
Want to be the first to know when new episodes are released?
Subscribe on Apple Podcasts or follow on Spotify.
Podcast reviews are the internet equivalent of high-fives—basically, the more reviews, the merrier. I'd be grateful if you left a review letting me know your favorite part of this episode.
---
Pin This 👇🏼